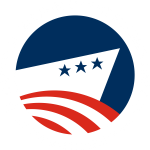 PRELIMINARY EXHIBIT CONCEPT
The National Museum of the Surface Navy strives to present visitors with the story of America's surface fleet from the earliest days of the US Navy to the present. Rather than organizing the exhibits around a series of chronological experiences, the proposed exhibit organizes the history of the surface Navy thematically. Individual galleries will explore the surface Navy's remarkable range of roles, including: America's first line of defense; sentinels patrolling and protecting commercial sea lanes; pathfinders exploring the oceans; informal ambassadors overseas; and a global humanitarian assistance force.
A central gallery focusing on "Today's Navy" will serve as the heart of the exhibit space, and the museum will highlight a variety of themes and ideas linking back the broader history and trajectory of the US Navy.
KEY TAKE-AWAYS
Provide visitors with a better understanding of the history of the US Navy and its contributions to America and the world.
Explain the role and importance of the US Navy surface fleet in ensuring national defense, fighting and winning America's wars, protecting and preserving international maritime commerce, providing humanitarian assistance, and projecting American power and influence overseas.
Highlight the evolution of the US Navy's surface fleet as technological innovation and changes in mission capabilities have advanced and how and where the surface Navy operates.
Explore the defining moments of the US surface Navy and its impact on the course of American history.
Tell the story of today's surface navy and demonstrate why the global force remains the heart of the nation's Navy; first to deploy, first to engage, first to help.
GALLERIES, EXHIBITS, AND EXPERIENCES
Surface Navy Theater, a 270-degree immersive experience.
Introduction and timeline.
Today's Navy gallery.
First Line of Defense gallery with exhibits including role in major wards, responses to new threats, supporting other military operations, and sustainment of the fleet.
Sentinels of the Sea gallery with exhibits including piracy 1797 to the present, protecting the sea lanes, African slave trade patrol, preserving international waterways, and technological innovation.
Pathfinder of the Sea gallery with exhibits including pioneering research, duration of voyages, improvement of safety, and locating ships and enemies.
Representing America Overseas gallery with exhibits including emergence as naval power, soft power diplomacy, expansion of sea power, maintaining the fleet, and larger and more powerful ships.
Humanitarian Assistance gallery with exhibits including extension of Navy mission, services at sea, expansion of specialized vessels, relief and casualty services, and hands-on diplomacy.
Highlights gallery with exhibits including great naval ships, great naval engagements, great naval innovations, and SNA hall of fame.
Interactive experiences and galleries including combat engagement leadership center, Navy today globe, navigating the seas, riverine squadron, quarterdeck of honor, gun tour, engineering tour, and STEM programs.
PROPOSED MUSEUM DECK PLAN