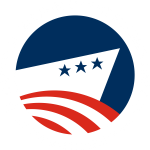 IT'S TIME
In 2019, after 244 years of service, the first and only national museum dedicated to the men and women of the Surface Navy was established aboard Battleship USS Iowa in Los Angeles, California at America's Port. The campaign to bring alive the museum with interactive experiences by 2025 is now underway.
VISION
We are the Museum for America's Surface Navy. The US Navy was founded in 1775 with two frigates and a small cadre of officers and sailors. Today, America's Surface Navy is as important as ever and sails the world's oceans ensuring security, democracy, and prosperity for the American people and the world.
MISSION
The National Museum of the Surface Navy tells the story of the Surface Navy in order to raise America's awareness of the importance of the United States Surface Naval Forces' role in international relations, free trade, humanitarian assistance, and technological innovation, not just in the past but today and into the future.
VETERANS
It was one of the many daunting missions veterans face daily to protect our freedom. Veterans are integral to our community, and the National Museum of the Surface Navy empowers those who served. The museum provides a resource for veterans and their families to share their experience and camaraderie amongst compassion and understanding.
EDUCATION
The Navy has been instrumental in technological advancements and the evolution of oceanography and ocean research, examples of which can be seen first-hand aboard the battleship. Aboard the Battleship IOWA students have an immersive backdrop of ocean and environmental sciences to put STEM to the test, cultivating their interests in science, technology, engineering and math—all aboard a vessel of engineering triumph.
COMMUNITY
We are nothing without our family, and the National Museum of the Surface Navy will continue to shine the spotlight on people. The museum serves as a destination for our growing community year-round, engaging our friends and shipmates with a host of family-friendly events and public safety trainings. Not only will our investment in the Port of Los Angeles continue to help revitalize the community at a thriving LA Waterfront, but establishes a home for a greater national audience.
TODAY'S NAVY
Many of the challenges and threats we've faced are still relevant today. The National Museum of the Surface Navy honors a rich history of adventure while communicating the importance of our Surface Navy to a broader audience and inspiring future leaders.
TRADE AND COMMERCE
Whether from piracy or international adversaries, the Surface Navy secures our trade by sea. In doing so, protecting $880 billion of our economy every year. George Washington said, "without a decisive naval force, we can do nothing definitive, and with it everything honorable and glorious." The Surface Navy has and continues to play a crucial role in our diplomatic relationships, technological advancement, and economic growth. Through interactive exhibitions and programming, this museum is uniquely able to tell this often untold story of honor and glory.
FREEDOM OF THE SEAS
From strengthening our maritime connections above the waves to protecting the fiber-optic cables which provide internet to the world from the ocean floor, the Surface Navy is always present and ready to engage in a moment's notice. The United States Navy is among the few that can operate across the open ocean, playing a crucial role in preserving trade, deterring hostile activity, and ensuring lines of access to our allies worldwide. The Surface Navy's commitment to liberty and securing our way of life will surely leave a mark on all who visit the museum.
HUMANITARIAN ASSISTANCE
The Surface Fleet sails straight into troubled waters to provide disaster relief, defend trade routes, and fight piracy. These fearless humanitarian undertakings, often undetected by the public eye, are just some of the Surface Navy's critical functions that will be highlighted by the museum.
LEGACY
Life at sea hasn't changed a whole lot over the years. Today, Surface Sailors, Chiefs, Officers, and their Admirals continue as always as they sail straight into harm's way. They would sacrifice their lives to protect our liberties just as so many have since 1775.  Help us bring the Navy's deep history and impact to the surface. Your legacy gift will help us continue to honor sailors of the past, present, and future.
YOUR MUSEUM
This museum is a community effort that will require all hands (civilians and veterans) on deck.
How can you help?
WANT TO RECEIVE UPDATES?
All you need to do is become a Plank Owner for FREE and receive the following benefits:
Regular e-updates on the museum.
Memorialize your service or a loved one's in our Quarterdeck of Honor.
A commemorative Plank Owner certificate customized with your name.
Donate and receive even more!
Already a Plank Owner? Login here.
ADDRESS / PHONE
Pacific Battleship Center dba National Museum of the Surface Navy
250 S. Harbor Blvd.
San Pedro, CA 90731
Phone: 877-446-9261 ext. 747
Pacific Battleship Center is a highly-rated 501(c)(3) non-profit organization based in Los Angeles, CA. Currently the organization operates the Battleship IOWA Museum as a top 5 attraction in Southern California.
Click here for more information.