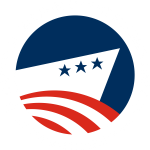 YOUR MUSEUM
This museum is a community effort that will require all hands (civilians and veterans) on deck.
How can you help?
WANT TO RECEIVE UPDATES?
All you need to do is become a Plank Owner for FREE and receive the following benefits:
Regular e-updates on the museum.
Memorialize your service or a loved one's in our Quarterdeck of Honor.
A commemorative Plank Owner certificate customized with your name.
Donate and receive even more!
Already a Plank Owner? Login here.
ADDRESS / PHONE
Pacific Battleship Center dba National Museum of the Surface Navy
250 S. Harbor Blvd.
San Pedro, CA 90731
Phone: 877-446-9261 ext. 747
Pacific Battleship Center is a highly-rated 501(c)(3) non-profit organization based in Los Angeles, CA. Currently the organization operates the Battleship IOWA Museum as a top 5 attraction in Southern California.
Click here for more information.