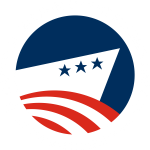 YOUR MUSEUM
This museum is a community effort that will require all hands (civilians and veterans) on deck.
How can you help?
Sign up to be a Plank Owner.
Contribute (cash, in-kind, stock, real estate, planned giving, etc.)
Become a volunteer.
Spread the word by encouraging your friends to become Plank Owners.
Follow us on Facebook, Instagram, Twitter, and YouTube.
Have an idea? Let us know!
WANT TO RECEIVE UPDATES?
All you need to do is become a Plank Owner for FREE and receive the following benefits:
Regular e-updates on the museum.
Memorialize your or a loved ones service in our Quarterdeck of Honor.
A commemorative Plank Owner certificate customized with your name.
Donate and receive even more!