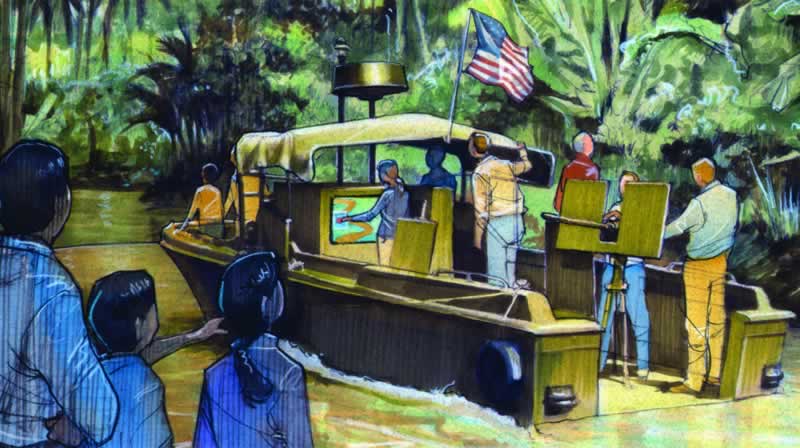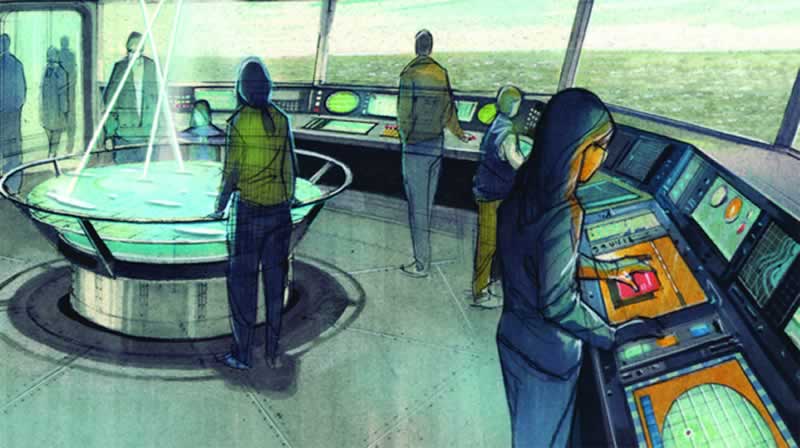 WHY A SURFACE NAVY MUSEUM?
The National Museum of the Surface Navy, or "NMSN," is envisioned as a community-based and future-oriented facility to be located aboard the venerable Battleship IOWA at the Port of Los Angeles – our nation's busiest port. The mission of the museum is to raise awareness of the importance of the US Navy Surface Fleet's role in international relations, free trade, humanitarian assistance, and technological innovation.
WHY BATTLESHIP IOWA
IN LOS ANGELES?
Battleship IOWA serves as a great reminder of the extraordinary things that man can do for man. The USS IOWA was activated three times and during the span of the 20th century, she served as an iconic symbol of America. Today, she is considered a national treasure and historic in-situ environment for museum programs focused on education, veterans, and community. She is also home to LA Fleet Week – an annual multiday celebration of our nation's Sea Services on the LA Waterfront. Her location in "America's Port" in Los Angeles serves as a daily reminder of the Navy's role in international diplomacy and protection of our sea lanes.
Battleship IOWA has grown to a top museum and destination in Los Angeles and is appropriately staged to transition to the National Museum of the Surface Navy. The 3-phase plan starts with a planned move to the anchor location for a redeveloped San Pedro Public Market on the LA Waterfront. A veteran's park and large amphitheater will be built adjacent to the ship. Next, 15,000 sq. ft. of extra exhibit space will be cleared on board by removing berthing spaces. Plus, approximately 20,000 sq. ft. of below deck exhibit space is planned, as well as a building ashore that will provide an additional 20,000 to 50,000 sq. ft.

2ND DECK MUSEUM REFURBISHMENT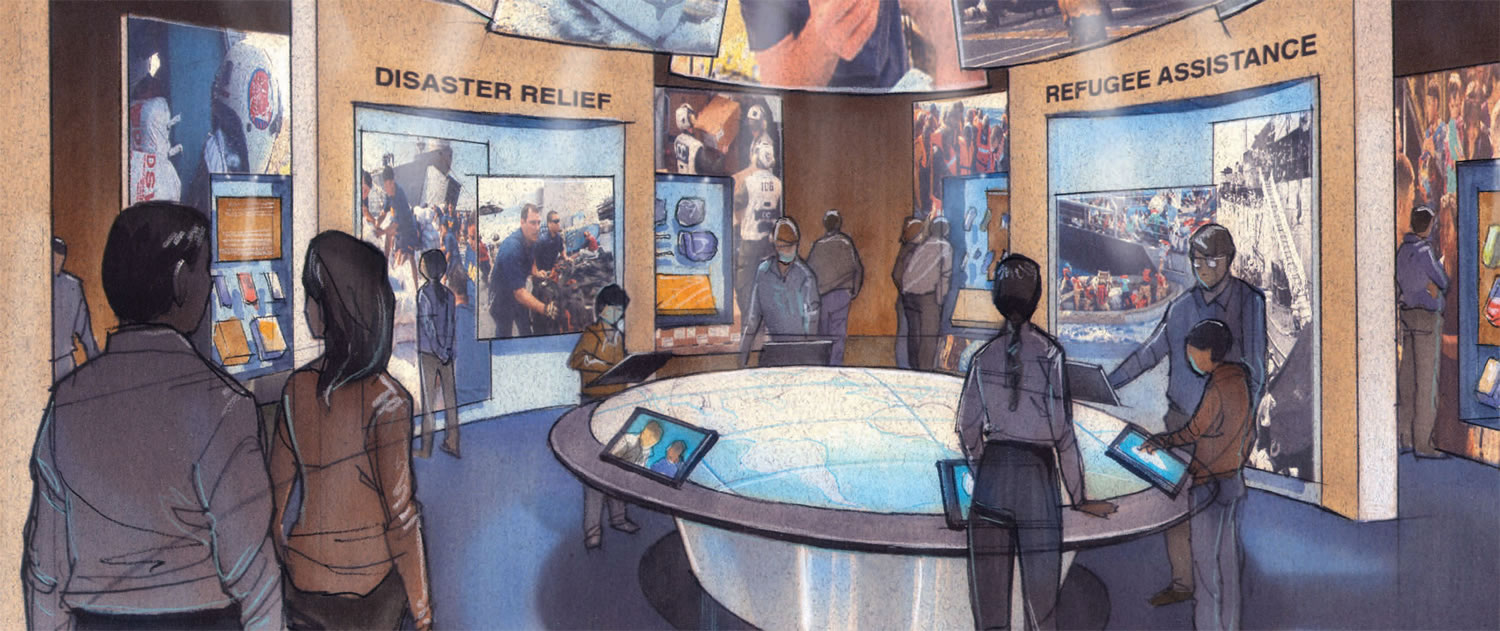 Anchor Windlass
839 sq. ft.
First Line of Defense
1991 sq. ft.
Gunnery Exhibit
706 sq. ft.
Highlights Gallery
2413 sq. ft.
Humanitarian Assistance
2385 sq. ft.
Introduction
1781 sq. ft.
Pathfinders of the Sea
1927 sq. ft.
Representing Overseas
2901 sq. ft.
Sentinel of the Sea
1706 sq. ft.
SNA Early Displays
650 sq. ft.
Today's Navy
1246 sq. ft.
Existing Tour Route
15177 sq. ft.
Administration Operations & Theater Control
10417 sq. ft.
Legacy naming opportunities available.