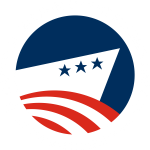 Press Contact
Email:  press@surfacenavymuseum.org
Phone:  877-446-9261 ext. 709
Frequently Asked Questions
A.  The relocation of the IOWA to the new West Harbor development has been under consideration by the Port of Los Angeles for a couple of years.  The community is supportive of...
Podcasts
In affiliation with Surface Navy Association Battleship IOWA Chapter
An inspirational look at the challenges, passion, committment, and dedication that the crew and supporters take on daily. We also interview thought leaders in both the public and private sectors to hear their inspirational stories and opinions on related topics. A new episode is released weekly and be patient with us as we refine this program for the future!
Click the button below to check out all available episodes and listen for FREE.
Scuttlebutt is also available in video format on our YouTube channel.
Have feedback for us? Questions? Comments? Topics you'd like us to discuss?
podcast@labattleship.com
[wp-rss-aggregator sources="32109"]
https://www.dailybreeze.com/2021/03/24/uss-iowa-awaits-funding-in-2021-for-future-projects-in-san-pedro/
read more
NATIONAL MUSEUM OF THE SURFACE NAVY AT THE BATTLESHIP IOWA NAMES TERRY BRANSTAD NATIONAL CAMPAIGN CO-CHAIR Former United States Ambassador to China and Governor of Iowa Will Broaden National Awareness and Support for the Nation's First Museum Dedicated to the Surface...
read more
Free Plank Owner Program Gives Public a Once-in-a-Lifetime Opportunity to Become a Supporter of the Future National Museum of the Surface Navy SAN PEDRO, Calif. – Jan. 4, 2021 – Battleship USS Iowa Museum, the historic U.S. Navy battleship that has become an iconic...
read more
U.S. Navy Cruiser Sailors Association https://www.navycruisers.org Published 1st Quarter 2021 Vol. 30 No. 1
read more
https://www.nbclosangeles.com/news/local/battleship-iowa-to-include-new-surface-navy-museum/612/
read more
YOUR MUSEUM
This museum is an effort led by the Pacific Battleship Center, a 501(c)3 non-profit.
How can you help?
WANT TO RECEIVE UPDATES?
All you need to do is become a Plank Owner for FREE and receive the following benefits:
Regular e-updates on the museum.
Memorialize your service or a loved one's in our Quarterdeck of Honor.
A commemorative Plank Owner certificate customized with your name.
Donate and receive even more!
Already a Plank Owner? Login here.
ADDRESS / PHONE
Pacific Battleship Center dba National Museum of the Surface Navy
250 S. Harbor Blvd.
San Pedro, CA 90731
Phone: 877-446-9261 ext. 747
Pacific Battleship Center is a highly-rated 501(c)(3) non-profit organization based in Los Angeles, CA. Currently the organization operates the Battleship IOWA Museum as a top 5 attraction in Southern California.
Click here for more information.